When decorating a bedroom, choosing the type of bed can be one of the hardest things to do.  It is usually the focal point of the room, so it is essential to get it right.
Today, I am sharing a few tips that will help you pick one that anchors your room in a perfect way.
One of the most important factors to consider is the size of the bedroom. How much space do you have for the bed?
Keep the size of your headboard in proportion to the bedroom space and ceiling height.  While I don't mind bigger scale pieces in a bedroom to create a cozy space, you do want to make sure there is room for bedside tables and perhaps a place to sit in there as well.  The larger the room, the larger the headboard can be without swallowing up the room visually.
Consider the look you are going for in your bedroom. To work well as a visual focus, a headboard must not only look good, it must also fit within the context of the room.
If you prefer a more elegant, sophisticated style, a complementary upholstered headboard that's covered in a rich textile, such as velvet or suede would compliment the room best.
Bold, patterned fabrics add a splash of color and create a focal point for the room.
For a more airy and light feeling to your bedroom, a minimally detailed headboard with soft curves and caning may be for you.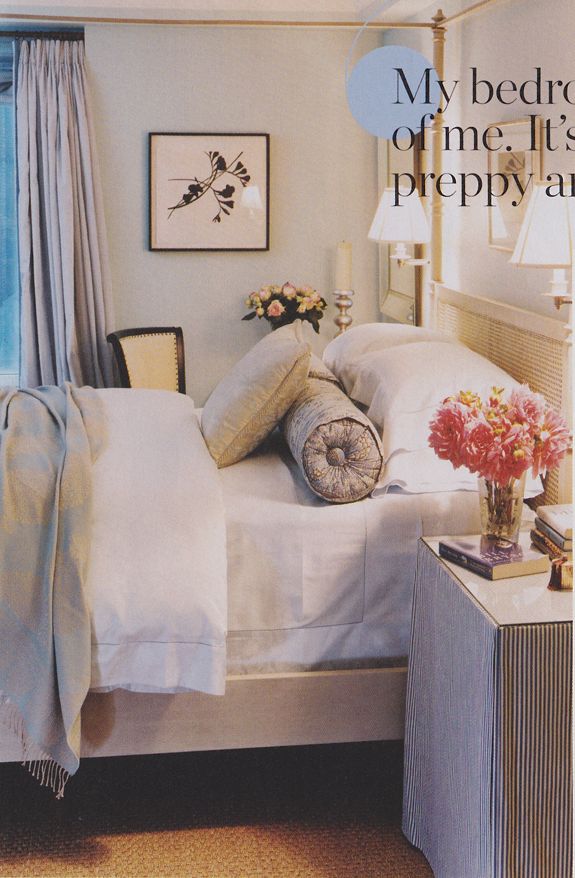 Headboards with straight lines in wood or sleek leather tend to have a more masculine feel.
Regardless the style of your bedroom, keep in mind the scale of your room, ceiling height and decor style and you are on your way to a gorgeous headboard.
Enjoy your day,
dana
Like what you see?   To see more on a day to day basis, follow us!
Facebook- Dana Wolter Interiors
Twitter- DWolterinterior
Instagram- DANAWOLTER
Pinterest- dwolterinterior